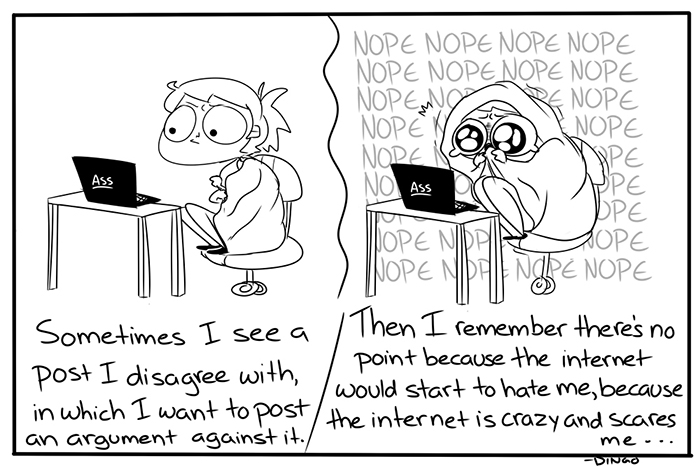 Jan 18, 2014
WELCOME TO THE DOODLE COMICS ALBUM!!
This is an album I have created to literllay be free from responsibilities. No deadlines or shading requirments. A place for me to explore...So some of these may not be funny or... maybe extremely funny! Who knows.

So youll be getting more comics! I do what I want when I want! Ill let you guys know when I upload them like usual but it will be random.

ALSO dont worry, Im still doing my comics every thursday, this is just so I can make even more comics!

Love you all!