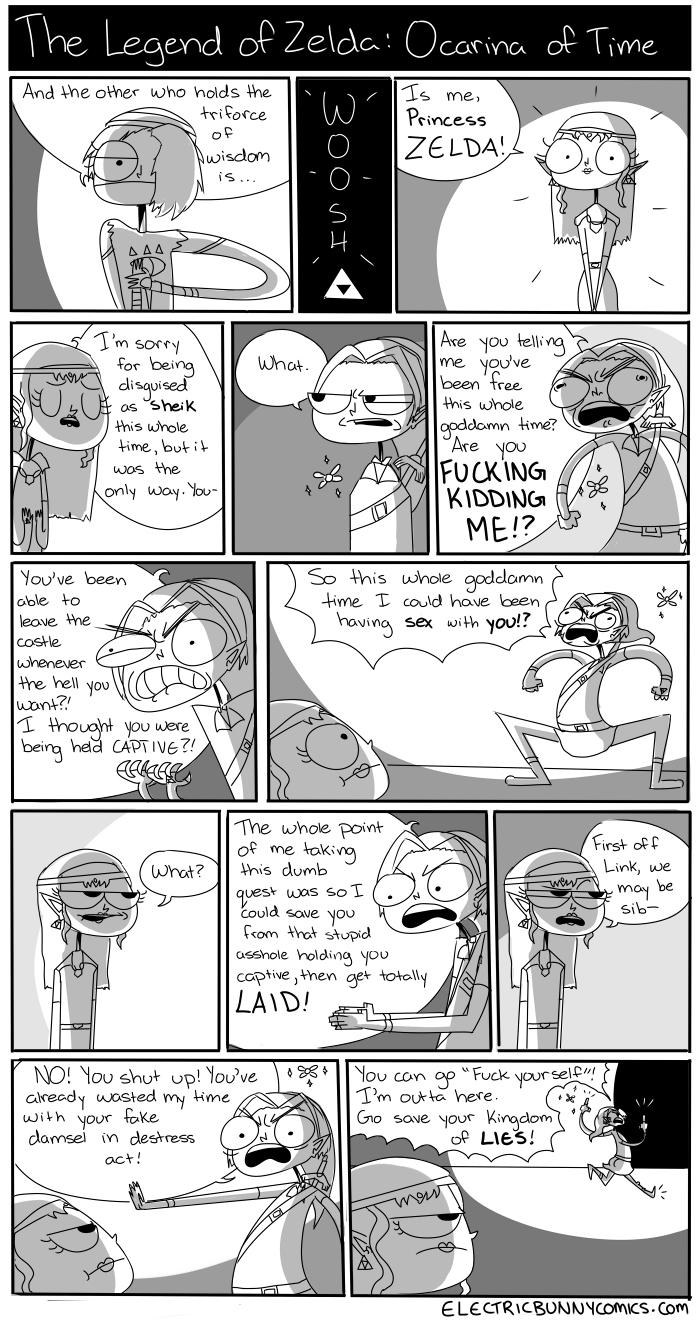 Jun 12, 2014
When I played Ocarina of time when I was a kid I always wondered why Link didn't freak his shit when he finds out that Sheik is Zelda the entire time....I mean I was pissed....WHAT THE FUCK ZELDA!! YOU AREN'T EVEN BEING TORTURED AND IM BUSTING MY ASS TO SAVE YOU AND HYRULE!! DA FUCK IS THIS SHIT!???
also sorry if you've never played Ocarina of time and don't get the joke...but really you guys....I feel sorry for you simply cause you are dead inside with out The Legend Of Zelda in your life...

Anyway I'm uploading early cause I have a plane to catch.
Hope you guys are having a great comic thursday!
Love you all <3

OH ALSO LOOOOOOOOK I have a store now!! CHECK IT
http://society6.com/electricbunnycomics

BUY STUFF, I NEED MONEYS...and also to spread the word of EBcomics...ALL HAIL EBCOMICS!