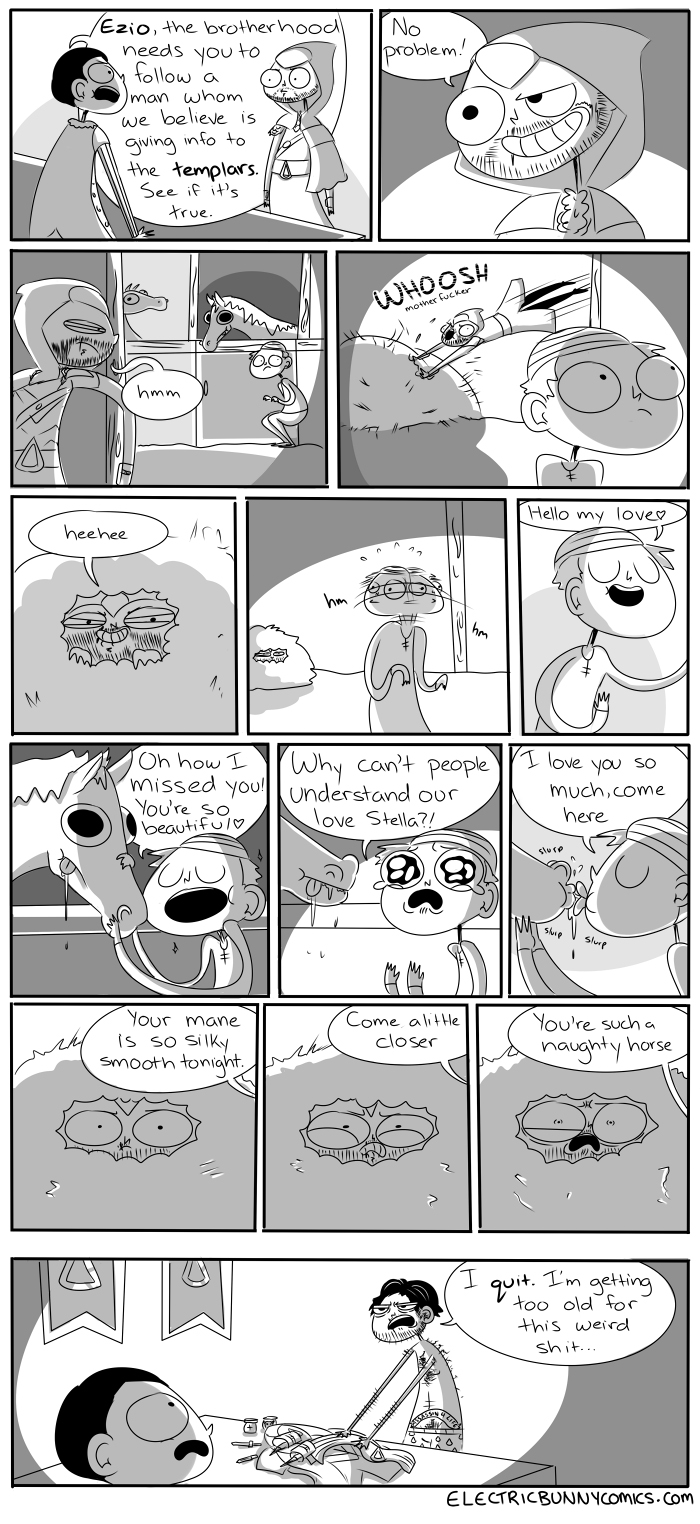 Jan 30, 2014
Hope assassins creed lovers like it, and if you do not know what assassins creed is, then start playing.... why are you not playing right now!

And hey guys check out the sweet way to get free hosting ,domain and awesome websites and shit that is crazy awesomeness:
http://albertaboostr.ca/P330/mustache-web-solutions

Other tha n that....Im....Im gonna go back to playing Skyrim...cause really you guys...its becoming an addiction...HELP I need help getting over how awesome sticking this sword in this dragons face is!
I actually do think I need help. All I can think about it Skyrim this and Skyrim that...Im surprised that I made a comic today at all! Oh well, if Im not back in a week, send for help xD ......jk or am I?