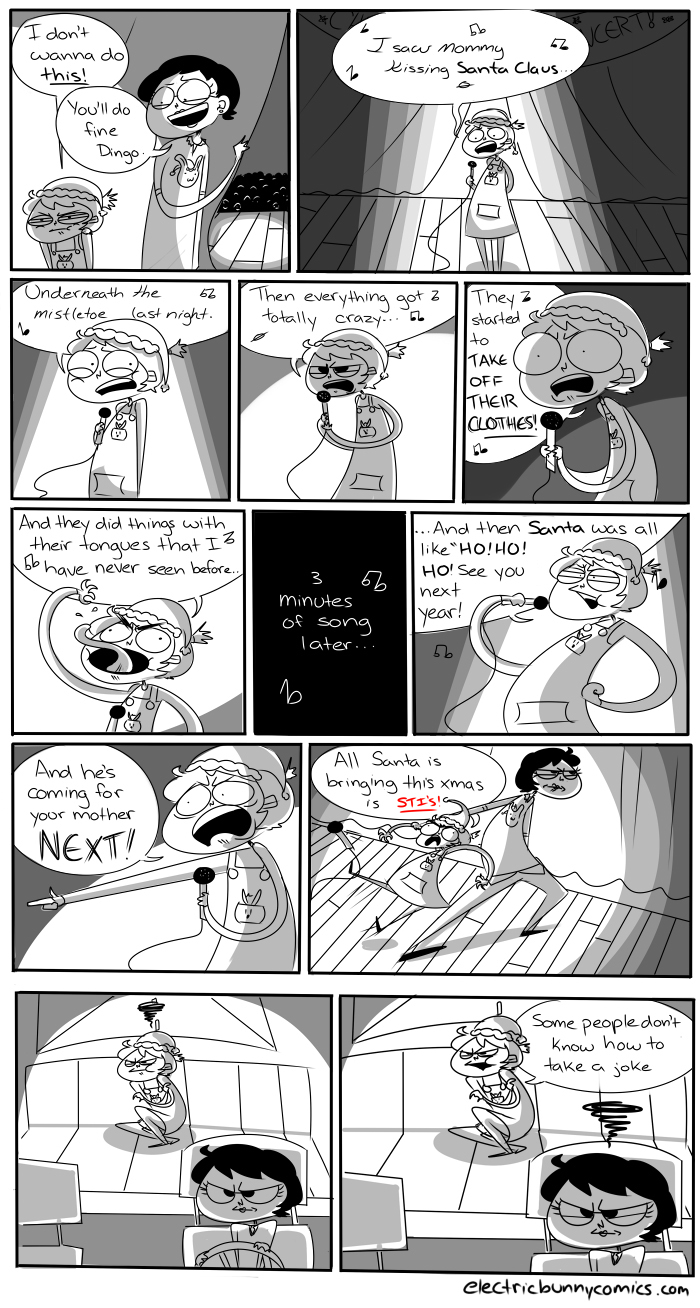 Dec 19, 2013
Marry, almost, Christmas everyone!!

Now my mother is a wonderful lady and would punch me hard if I started to sing this, so that part is true.
Love you mom! <3

Hope everyone is having an awesome thursday!
Also, people who work in retail during the season of holidays...I know the feel of anger that comes with it and wanting to bash a customers head in with a mini mechanical santa.