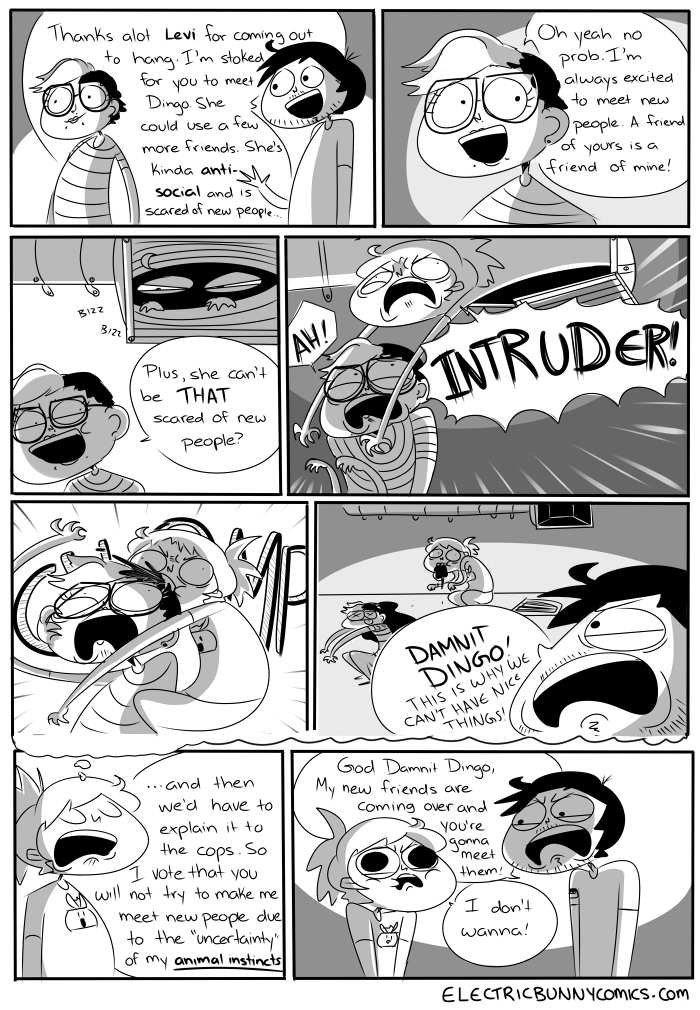 Oct 10, 2013
Finding new friends for me is hard...ok not really, Im actually really good when it comes to meeting people. I just came up with this idea later back.
Also I KNOW MOM you dont like this comic. but dont worry it will be better next week...i hope
Im going through a brain idea fart right now, nothing works at the moment in the comic department but itll pick up!

Hope you all are having a great thursday!

P.S Thank you Levi for letting me use your name and soul in this comic!