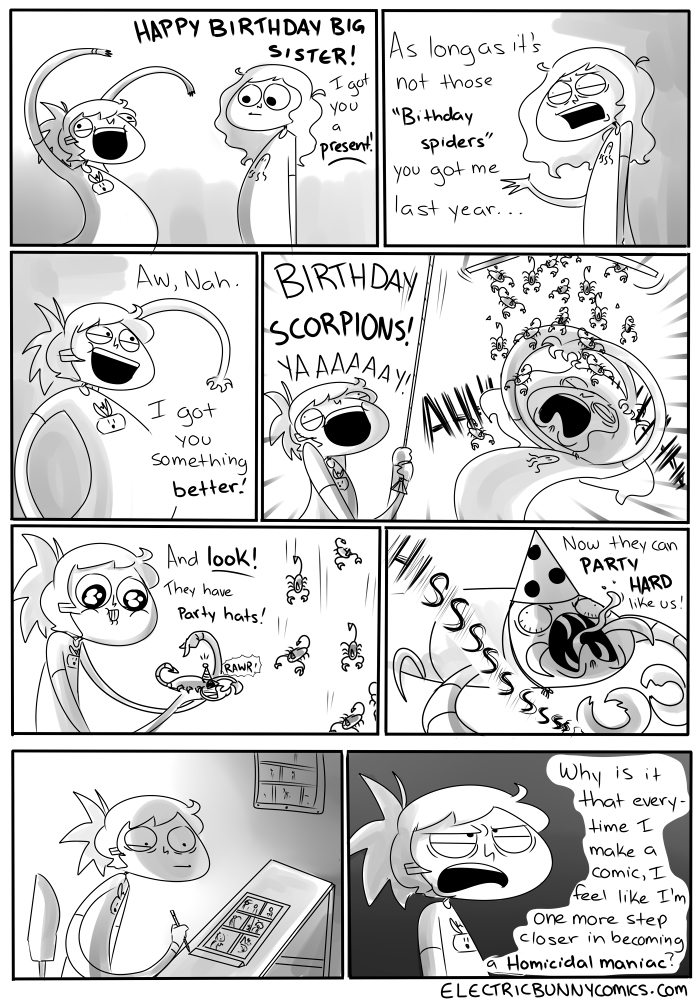 Aug 15, 2013
Happy Birthday Klara! You are an amazing sister that I love <3
Check out her webcomic website (yes she makes comics as well...crazy right?)

http://robotcomics.ca/186.htm


So lately I have been in this writing block stage for like....2 months
So thats a thing....ANYWAY hope everyones having fun fun during there summer break!!